PROJECT CONTROL
Project Control is one of the Project Management subsets with the primary focus of managing the project's cost and schedule.
Project Controls allow the Project Managers take control of the project objectives and sets of key progress indicators. When these controls are applied correctly, the Project Managers can be more confident while maintaining a proper balance between schedule and cost.
Project Controls is a TUNA PM core expertise. We communicate and work productively with everyone on the project in order to control the project cost, schedule, and risk.
Project controls are all-encompassing for project definition, planning, execution, and completion; assisting in the entire lifecycle of your project. The use of controls will vary according to individual project demands, but project controls address, organize, and of course control, project control cycle can be typically identified as following diagram.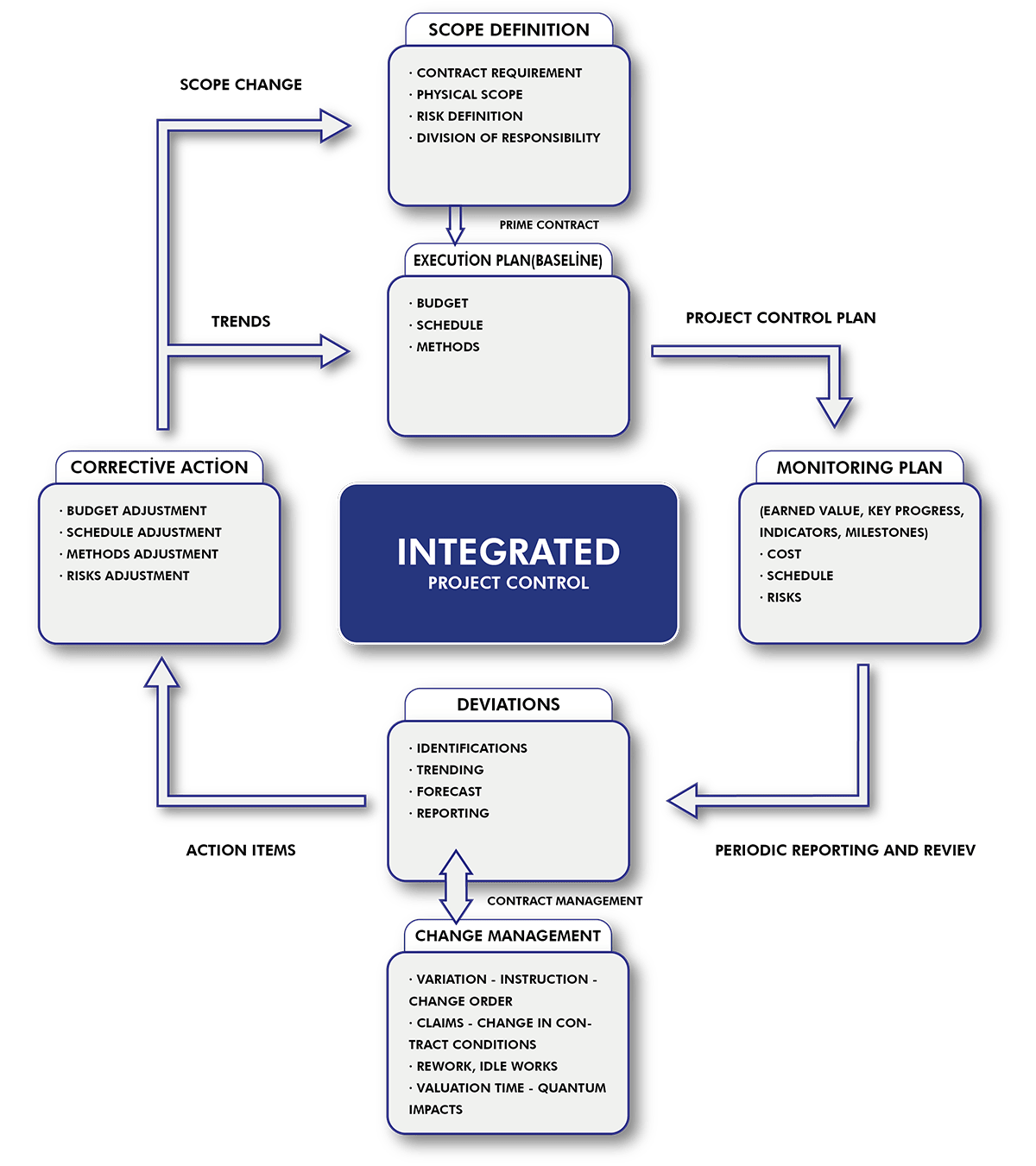 Once the contract has been awarded, TUNA PM's consultants develop a detailed project execution plan, which includes detailed budgets, schedules, and work method selection. This plan includes information that is used as the basis for developing the construction plan and budget included in the field control plan for the project construction phase.
TUNA PM has extensive experience in setting up and running Programme Management Office and Project Control departments at various levels.
TUNA PM offer, set-up, operational improvement and augmentation of their PMO offices for different types of organisations, Client or Contractor